Article
5 Leading Fintechs on Customer Experience and Digital Onboarding
May 13, 2019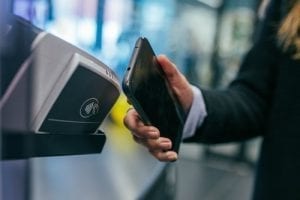 Everyone knows Revolut and N26, that brought the ability to open a bank account and get a free credit card within 5 minutes, anywhere you may be, using only your smartphone, a selfie and a photo of your ID card. Some common ground on the challenging Fintechs is the open availability of Mobile Apps in the App Stores, with very simple and immediate features that bring to the end users' fingertips all the most frequent financial operations. Those Apps and others like MB Way, shorten the way between you and the 20€ you need to send your friend to split the lunch bill. Even to send your son some money to have lunch with his friends can take as long as 20 seconds, using only your smartphone… no need for bank cards.

All those simple, yet very useful and time sparing capabilities, are focused on the user/customer experience and not on complex processes of financial organizations like before. The customer focus and customer journey are new disciplines that financial industry executives must embrace and cannot keep ignoring (ref1). Challenging Fintechs are free to envision the Full Customer Lifecycle and disrupt with the past, in order to simplify and introduce innovative technology (ref2). Thus, helping humans have a better life and freeing time for more complex and fulfilling activities.

Some of the new technologies, like Artificial Intelligence and Machine Learning, allow Apps to learn behaviors and predict customers' needs, going one step further when it comes to helping users and customer expectations. This brings loyalty and recurrence in the use of those financial services' Apps. For example, the geolocation information available in almost every smartphone adds the suggestion of insurance products when traveling or include/exclude coverage on those insurance policies, dynamically adjusting the cost to its fairest value, as needed. These tech-based business innovations would be impossible to consider in the legacy banking system. Only challenger Startups and Fintechs willing to take some risks can introduce new business models and take advantage of innovation. In 2019 we can observe a fast growing path by those FinTechs, with Revolut achieving 4 million customers and 4 billion $ in monthly transactions (ref3), N26 with 2,3 Million customers (ref4), Monzo with 1,5 Million customers and Starling with 0,5 Million customers (ref5, ref6).

On the other side, we find incumbent financial operators resisting change. They're planning to invest in PSD2 and Open Banking in some kind of future, still far away (ref7, ref8). For the moment, they will invest the bare minimum to answer compliance time bombs and let the Fintechs lead the innovation train. Also, new financial players coming from other industries like Amazon, Google or Apple, will impact significantly the global financial industry in the next two years. This will lead many established companies to huge negative impacts, and, at the same time, open highways for the most courageous leaders and innovators. The only way to achieve some kind of optimization in compliance investments is to implement governance models of "Compliance by Design" and an internal culture of permanent communication within stakeholders and shared investments, serving, at the same time, compliance and business needs.

Automation and collaboration are the new governance must-haves for all successful organizations, together with extreme agility and innovation. Large banks must renew their leaders and management first lines, introducing younger people with the right mindset. These new management teams must be very comfortable with technology and its daily use, fostering Digital Empathy with customers and partners every single day. They must engage the Virtual Workforce introducing chatbots, virtual assistants and RPA (Robotic Process Automation), increasing productivity fourfold and freeing up people's time for more complex tasks (ref9, ref10). With the right approach, technology can deliver transparency and more control to business processes, supporting multiple products and multiple party digital on-boarding procedures.
Technology must be available to serve people and to simplify their daily needs, whether with complex tasks like Digital Identification that supports a fully remote onboarding process and contract celebration with a bank, or with simple things like delivering some flowers to your loved one at the preferred location and time.