How to take full advantage of BPM solutions? (Semana Informática)
November 6, 2013
How to take full advantage of BPM solutions?
Article published by Semana Informática on November 4, 2013.
KeyWords: BPM, platform, solutions, projects, technology, investment, trends
The rate of growth in the adoption of BPM has been slow, and its impact in terms of human resources has not grown significantly.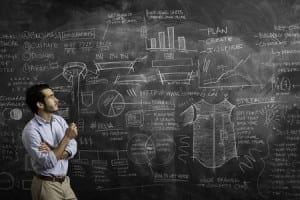 Even so, technology manufacturers and consultants who work in this area recognize that there is a shortage of specialized resources and that the number of people in companies with adequate training who can help BPM become a cost-saving mechanism and not just an investment is reduced.
«Even with the right technology and the right implementation, we will only achieve a positive balance in the implementation of a BPM project if we also dedicate increasing attention and efforts to the people. These projects, by definition, have a significant impact on organizations, on how people perform their tasks, resulting in a cultural change.» Fernando Dias, Portugal sales consulting manager for Oracle.
«To take advantage of the benefits of this type of solutions, companies need to comply with a variety of factors, ranging from the degree of technological readiness or systems' consolidation, from the stage of development of its integration strategy, up to the level of preparedness of its employees, both technical and functional.» José Tavares, business developer for SAP Portugal.
(…)
«People are a key factor in the success of BPM projects. In the context of BPM solutions, the human factor is even more critical, because in many cases people hide some inefficiencies of organizations under penalty of being dismissed, or they fear that automatic tools and BPM platforms can replace them, and it is one of the main resistance factors.» Jorge Pereira, CEO of Infosistema."
Online news (URL): Semana Informática
See other Articles on BPM: (Search Articles on BPM)
Contact us for more information, by phone: (+351) 21 413 98 60, or to obtain advice on the adoption of technologies to support management and business processes.