Infosistema leaves its mark in JEEC 2015 (IST)
March 11, 2015
Infosistema took part in another edition of the Electrical Engineering and Computer's Journeys promoted by the Electrical Engineering students centre of IST.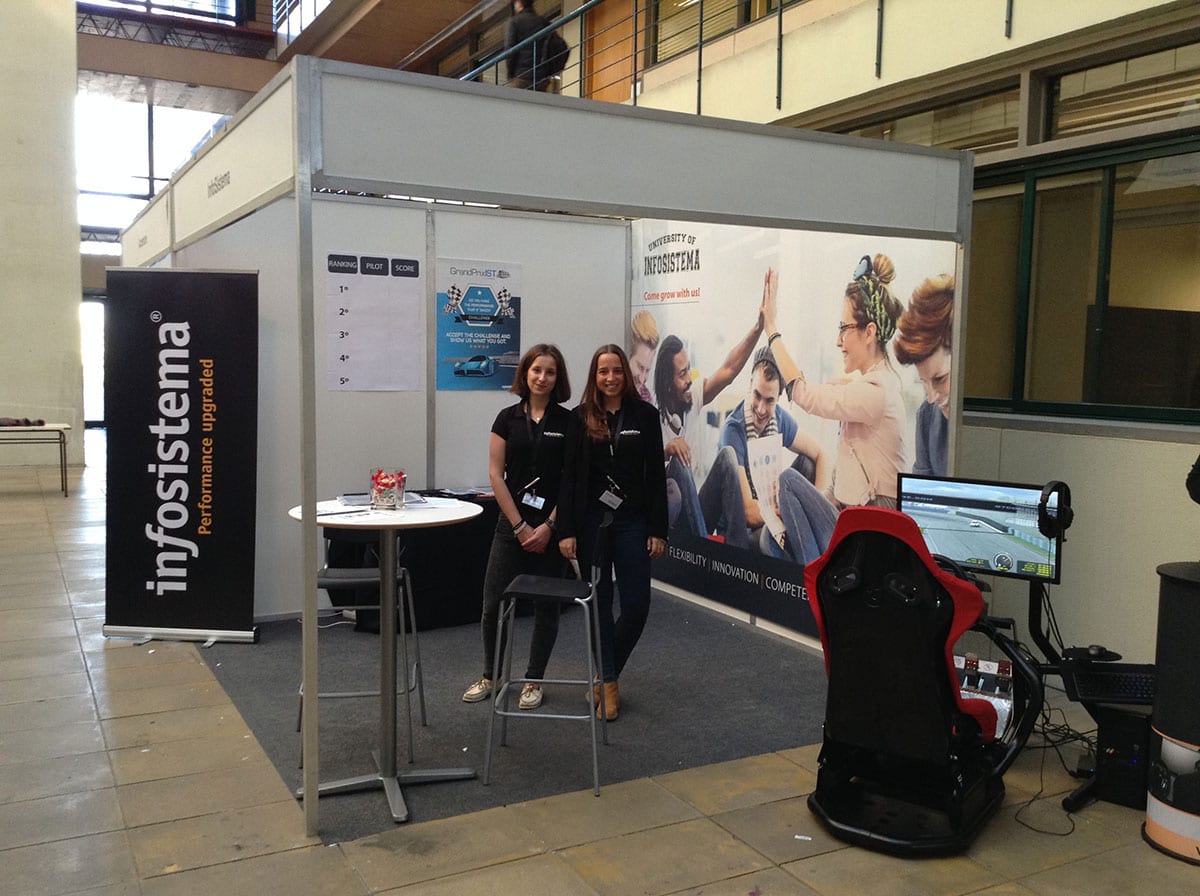 The JEEC event is composed by a panel of national and international speakers, technological exposition and workshops and study visits included in various areas of the course. There students can get in touch for the first time with well know companies in the IT market that could hire them as soon as they enter the professional life.
During two days the IST students were able to contact with Infosistema, get to know the company, our offer and the large range of career possibilities and education that Infosistema can provide to them.
Infosistema provided as well some relaxing and fun moments by the activity "GrandPrix IST" where the students were able to drive a virtual simulator and compete for the best time. This activity awakened the interest of the students and their competition spirit for the best time and the final prize, the opportunity to spend a day in Infosisistema with our project teams.
We could not be more satisfied with our presence in IST this year, leaving open the possibility of attend the next year edition of JEEC.