Infosistema recognized as SME Excellence 2013
February 10, 2014
Jorge Pereira, CEO of Infosistema, received the SME Excellence 2013 (PME Excelência 2013) certification, on February 6.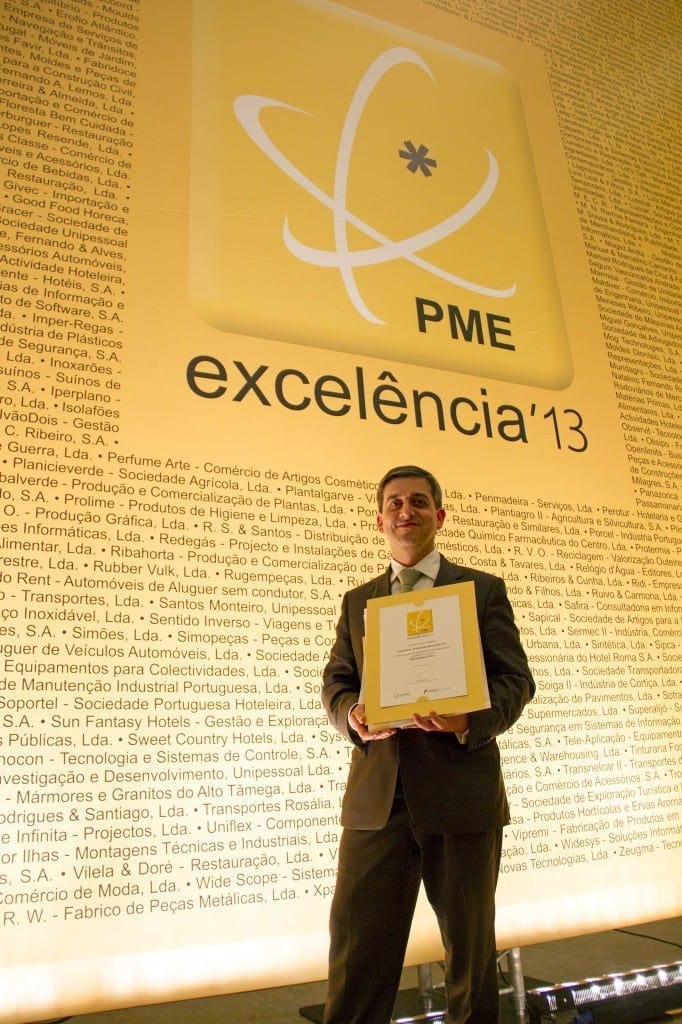 The awards ceremony took place in the Europarque in Santa Maria da Feira and was organized by IAPMEI. The event was attended by the CEO's of the companies recognized as SME Excellence (PME Excelência) in the year 2013 and also by the Minister of Economy, António Pires de Lima and the Secretary of State for Innovation, Investment and Competitiveness, Pedro Gonçalves.
The goal of this certification is to promote small and medium-sized companies with the best economic and financial performances. In this ceremony Financing solutions in the Portuguese business arena were discussed, as well as the challenges of growth of national companies. Some of the key speakers were Nuno Fernandes Thomaz, Vice-President of Caixa Geral de Depósitos, Luís Laginha de Sousa, President of Euronext Lisbon and António Saraiva, President of the Portuguese Business Confederation.
Infosistema had already been recognized as SME Excellence (PME Excelência) in 2011 and has been an SME leader for 4 consecutive years.
Event Coverage: Photographs
Expresso News: IAPMEI