Infosistema supports the IoT Week Lisbon on the Banking & Insurance sector
June 1, 2015
Infosistema attends the IoT Week Lisbon on the June 17th of 2015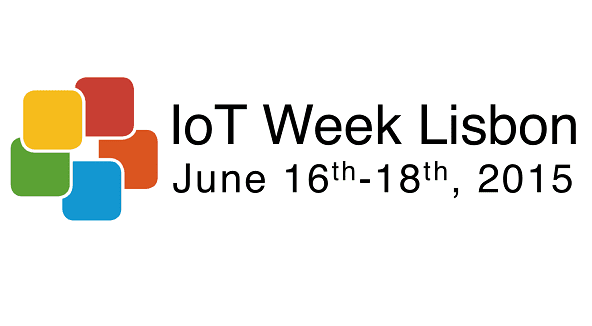 It will take place between the 16th and 18th of June the IoT Week Lisbon 2015 at the Congress Centre of Lisbon! Infosistema will support the event at the "Industry day" by organizing the panel "IoT Insurance & Banking Sector" on 17th of June.
The IoT Week has its origin in the European cluster on the Internet Things (IoT) and has gained importance in the European plan. This year, Lisbon was chosen to host this event which attracts experts in the fields of research, industry and innovation.
The IoT Week 2015 Pprogramme is composed by presentations, breakout sessions and panel discussions, carried out by national and international renowned speakers and professionals from companies such as Ericsson Research, Libelium, IEEE IoT Scenarios Initiative Track, Smart Grid, Machina Research, among others.
Infosistema supports this event in the "IoT in the Banking & Insurance sector" panel on 17th of June coordinated by  Jorge Pereira (CEO Infosistema) , which brings together experts from national and international companies such as Açoreana, the Generali España and Fidelidade in debate of application and case studies.
Hitachi Consulting also supports this panel leading real cases of application and equipment available today for embedded automotive telematics, which can be observed on site by the participants. At the end of the presentations, participants can discuss the use cases interacting with the panel of speakers.