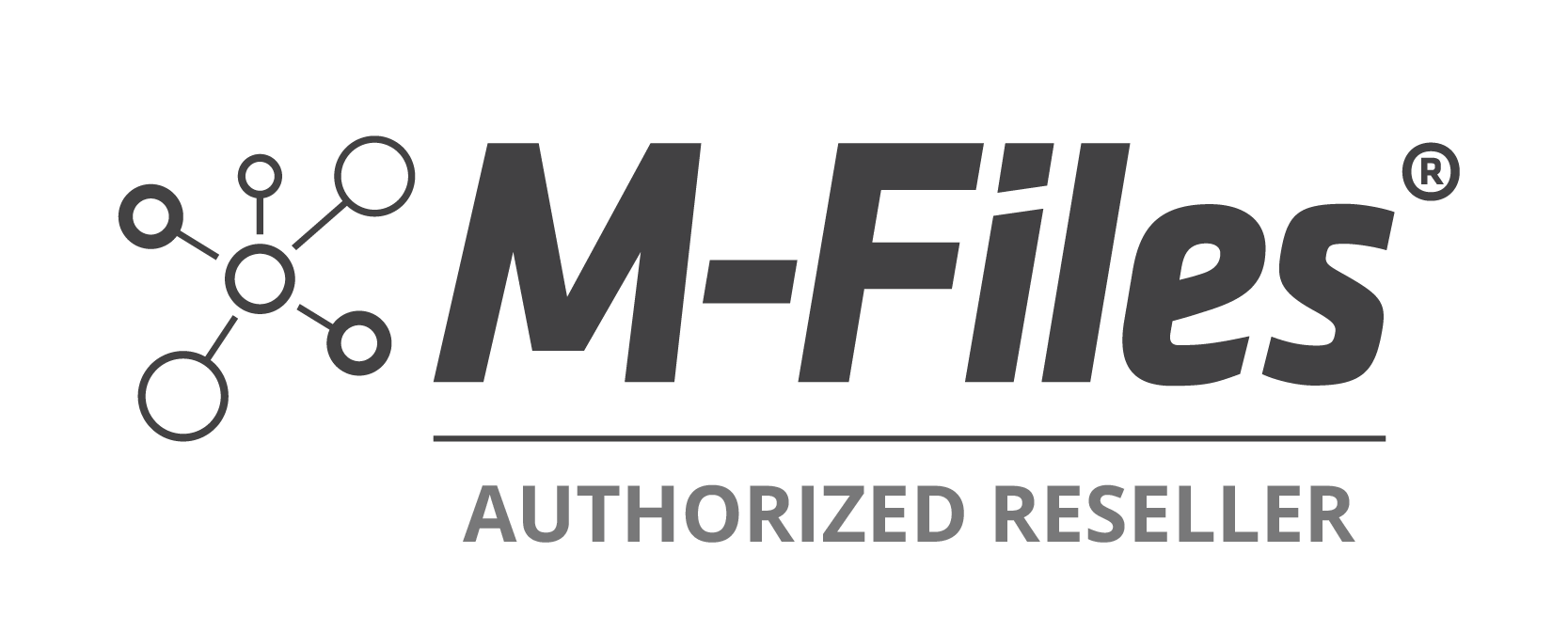 Integrates
with your existing business systems

to add context to your content while unlocking data from information silos.
Supports all Microsoft Office file formats, and integrates seamlessly with Word, Excel, PowerPoint and Outlook.
M-Files functions are accessible directly in the Office ribbon interface, making it easy to work with these common documents types.
It`s also possible to convert any document and template into intelligent and dynamic M-Files templates that can be automatically populated with M-Files metadata properties, such as a company name, contact or address, resulting in improved efficiency and better documentation quality and consistency.
Easily save emails to M-Files by simply dragging and dropping files to M-Files folders directly within the Outlook interface.
M-Files for SharePoint allows you to list, edit, search for and link to M-Files content on SharePoint sites. Display and edit any M-Files content directly in SharePoint. The permission settings defined in M-Files will also apply in SharePoint
M-Files adds dynamic file listings to your SharePoint and boost the collaboration and enterprise content management processes with easy-to-use-workflow, seamless integration with non-Office applications, native mobile apps for iOS, Android and Windows for online and offline access, digital signatures, robust scanner integrations and much more.
Improve your organization's efficiency and productivity by organizing and managing business- and customer-related documents such as proposals, contracts, presentations, sales collateral and email correspondence directly from within the Dynamics interface.
Easily tag (or attach) documents to Dynamics CRM objects such as accounts, leads, contacts and opportunities.
Instantly locate important customer-related documents directly from within a customer's Salesforce environment with M-Files for Salesforce CRM.
Organize and manage customer-related documents such as proposals, contracts, and sales collateral – then tag them to related records, such as Accounts, Opportunities, Contacts or Leads in Salesforce CRM.
Manage your engineering documentation, including CAD files, quickly and easily with M-Files – designed for architecture, design and engineering firms.
M-Files supports any file type, including support for xrefs, indexing content and searching within DWG files. It also supports the ability to insert metadata directly into DWG files (for example, in a drawing title block or an associated BOM).
Import SAP data objects, such as vendors or products into M-Files or use M-Files as the content repository for document management processes in SAP.
M-Files integration for DocuSign allows customers to digitally sign documents using the DocuSign cloud service.
Don't see the integration you need?
Let us know what you'd like to see M-Files integrated with and we will find a solution.