Infosistema new Office and refresh Image
July 10, 2017
Infosistema invests in new installations and presents Image refresh. The opening of this new space responds to Infosistema's growth needs.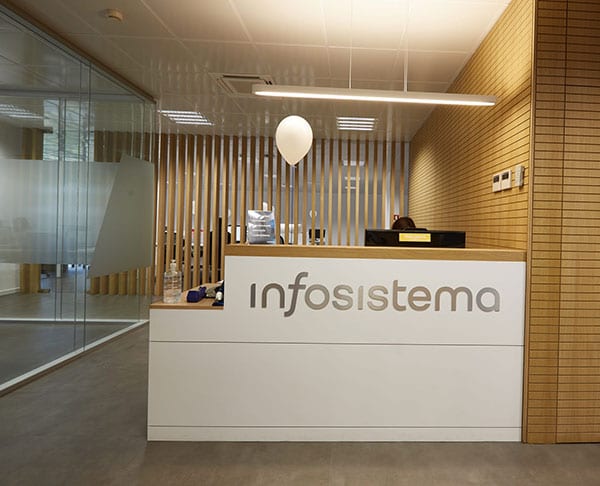 Infosistema, the national reference consultant in the implementation of Information Systems, opens new offices and renews its image through rebranding.
With the growth of the team at its Headquarters in Lisbon, Infosistema felt the need to broaden and restructure its space. With a team of 90 collaborators and showing a growing trend, the demand for a space that would meet the new challenges was essential for this investment.
As Jorge Pereira, the co-Founder and CEO of Infosistema, mentioned "The goal was essentially to offer a functional and practical space that could boost the productivity, collaboration, interaction and creativity of Infosistema's employees. Aware that an office is a constantly improving space, we believe that today we have a better place to meet and work together, allowing us to continue delivering projects of success and value to our clients!".
Given the business prospects and reinforcement of Infosistema's positioning, the company's success in 2017 is also reflected in the image rebranding, with a fine tuning in Infosistema's logo, responding to an update and modernization in results of the 21 years of activity in the market.
With solid growth in all business units, the consultant continues to grow in and out of Portugal, always with the strategic orientation of expertise in the financial sector (Banking & Insurance).
Gallery