Summer School 2014 – First Edition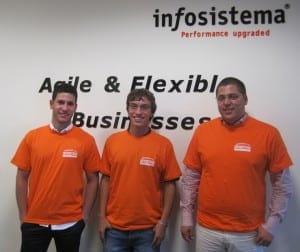 The first edition of Infosistema's Summer School has begun this week. We are pleased to welcome the new interns and give them the possibility to have their very first professional experience. From July 14 to September 12 the students are going to capitalize their holidays developing business supporting activities (Marketing, Human Resources and Finances) in the first month and software projects in the second.
During the internship, participants will also have the opportunity to get in touch with our projects (within Outsystems, iFlowBPM, Oracle, iOS, among others) and to participate in its development. To encourage interns' merit and motivation, we will grant a certificate with a qualitative assessment at the end of your internship.