Summer School 2015
June 25, 2015
2nd Edition of Infosistema Summer School
It's already happening the 2nd edition of Infosistema Summer School, an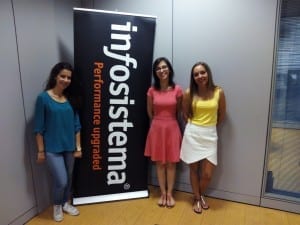 internship program that allows students to understand how a company works and acquire some knowledge about several departments.
The 3 students, that joined this year's program, already had the opportunity to work in some of the company's functional areas, such as Marketing and Human Resources. Until the end of the program, they will have the possibility to integrate the administrative and financial team, and also acquire or develop their consulting/technologic knowledge.
With this program, Infosistema wants to help this Management students to understand and acquire the know-how about the company and how the company works and also improve the internal processes with their contribution.