The foreseeable future for payment services…
June 1, 2017
The European Parliament's PSD2 (Payment Services Directive 2) requires banks to provide publicly available APIs (Application Program Interface) to allow access to bank accounts and to begin payment services until January 2018.
Will this directive represent the much-heralded banks' death? In 1994, Bill Gates had hinted the need for banking services, but not necessarily for banks, as a future issue. Will PSD2 serve as another nail in the traditional banks' model coffin?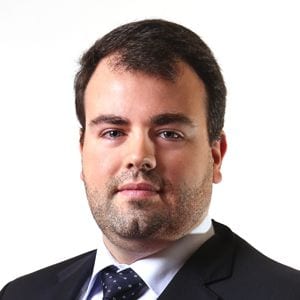 In a nutshell, PSD2 will allow bank customers, either individual or companies, to obtain third party services for their account management. In a near future (2018), we could for example be able to approve the payment of the electricity bill through Uber or even Facebook. It will force banks to provide customers' accounts access to new service providers through open APIs.
This new directive promotes a whole new spectrum of services for start-ups in the "fintech" space to provide, which will fit into the existing systems of the financial sector instead of replacing them, prompting the creation of a more convenient ecosystem for the client.
What is the challenge that PSD2 poses for banks and why is there an over-concern? PSD2 will require investment from the financial sector in order to ensure regulatory compliance. It remains to be seen how this sector will boost revenue and potentially reverse the reduction of positive flows.
What changes does PSD2 bring? PSD2 attempts to standardize, merge and improve the payments' efficiency in the European Union, offering a greater consumer's protection. These changes will result in a ban to card payment surcharges but also in the incorporation and clarification of the emergent payment methods, levelling the playing field (between financial institutions and third parties) for service providers. In practice, the consumers will allow access to their bank details to third parties (e.g. a retailer), resulting in a direct payment, without intermediaries, to the retailer. PSD2 will also enable the use of account integrating services for those who have accounts in multiple banks: the entire customer's banking data will be displayed in a single portal, through an information services provider's app.
The connection between service providers and banks will be activated through APIs. Through this, non-financial organizations will be able to enter the financial market without the need to comply with the heavy legal and infrastructure requirements that banks have to comply. It will still be required for service providers to follow the best authentication practices and to ensure compliance with security policies. The typical market competition between banks will now extend to all those who provide financial services, thus enhancing the ecosystem's competitiveness, breadth and value creation for the customer.
From my point of view, the new non-financial organizations have so far shown a greater appetite for approaching these requirements in a more customer-centric and innovative way than most traditional banks.
PSD2 will fundamentally change the payments' value chain, promoting profitable business models and raising the customers' expectations. Banks will have to rethink their IT enterprise architecture and, surely, new business opportunities in benefit of the clients will arise, possibly creating new revenue streams. For this reason, banks should reconsider their business models and prepare for the ongoing PSD2 driven digital transformation, determining if they will be simply supporting costs or extracting value from this new opportunity.
Published on: Jornal de Negócios