Automation of backoffice processes
July 16, 2018
Money, scalability, response times.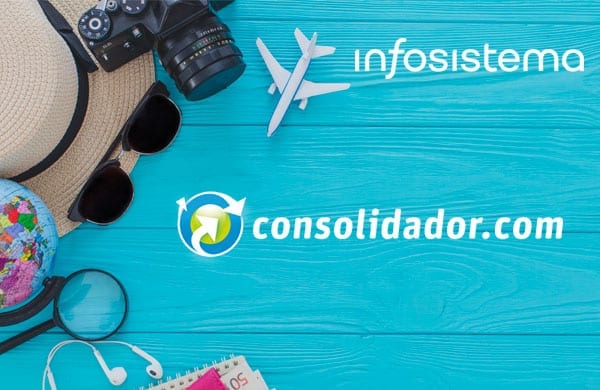 Infosistema is happy to announce that it will help Consolidador in its drive to automate back office manual processes, with the objective of saving costs, reduce errors and FTEs, and speedup processes and response times.
This will be achieved using Infosistema's products and technology, like the Account Stick and the extensive knowledge Infosistema has in RPA (Robotic Process Automation) technologies.
Optimized processes include automatic extraction and handling of financial data from different homebanking sites and ticket emission.
For more information, contact Bruno Costa at comercial@infosistema.com or Miguel Quintas at comercial@consolidador.com.
---
About Consolidador
Consolidador.com is an air consolidator aimed at Travel Agencies IATA and non IATA that have the CIP of some Air Company. In the market since 2009, working with agencies from different groups and independent agencies from de North to the South of Portugal and islands.
The bet in the information technologies is an asset of the Consolidador.com. This online system, to agencies that don't have GDS (Amadeus or Galileo) system, was developed to allow travel agents the flight search and booking easily and intuitively. The site also allows the management and control of each reservation in real time, the personalization of tickets with the logo of the travel agency, the sending of documents by email and automatic issue of tickets. All available 24/7.
For more information, visit https://www.consolidador.com
About Infosistema
Infosistema is a Technology and Business Consulting company providing Systems of Engagement, Integration and Advanced Analytics solutions to Banking and Insurance companies among others.
Infosistema is part of JOYN, an international Group of IT companies with over 20 years of experience, with projects in more than 9 countries and over 300 team members with more than 350 technical certifications. JOYN's mission is to simplify people's lives and companies' operations.
For more information, www.infosistema.com | Twitter @InfosistemaSA | LinkedIn Infosistema