Article
Can you predict the future?
March 6, 2017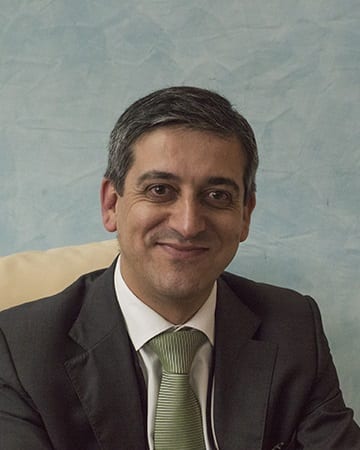 Analytics & Real Time Decisions
Business competition and economy restraints impose new approaches, innovation and more risks to support the mandatory change in order to survive.

Businesses globalization and increased agility are today's "status quo" in order to speed up the sales cycles and gain new customers. In one of my previous publications (JPereira, 2014) I stated that innovation could bring risks as well as benefits and should be properly evaluated. Today, I state that organizations must innovate constantly and adequate their internal processes and teams for continuous change. The question that remains is how innovation should be addressed (preferred innovation process and information insights) and what innovation initiatives (decisions) should gain support in order to maximize results.
The previous trends like Mobile, Cloud, Social, IoT and Big Data have supported the Businesses Digital Transformation in the last 4 years. However, organizations are still struggling to adapt their management teams and culture to this new and dramatically faster reality in some more conservative industries like banking and insurance companies. They didn't yet learn how to gain advantage of technology and the social networks in order to promote better customer experiences and increase their engagement. Additionally, new compliance requirements will came into place and will be enforced in early 2018 like IFRS9, CRS & PSD2 for banking or IDD2 for insurance, that will force to significant investments as well as the global economy difficulties that keep draining resources from organizations thus creating huge challenges to all. Internal organization transformation is needed in order to support the digital revolution and deliver new products to customers, but most important of all, to promote fantastic experiences to customers and surprise them with premium (digital) services and contextual information. New competences and new processes must be integrated as key competences in organizations, more agile and much faster than before, always looking forward to support change. Constant change is the unique truth that present businesses should and must address.
So, in this chaotic environment, where remains the so needed investment and the innovation initiatives that organizations need (EIB,2016)?
In fact, few organizations maintain some innovation and investment levels and those will be the future leaders within their industries. The current speed observed in FinTech Company's creation every year is increasing and they are gaining space from the traditional players ($49.7 billion in investments from 2010 to 2015). Organizations that accomplish to promote global products or solutions and discover new ways of interaction with their customers in a global dimension will have greater chances to succeed. These companies have created new key roles like "Head of Innovation" or "Head of Digital" to address the needed transformation and change in processes as well as in the way they evaluate and decide the future. One of the major achievements of this new position will be the capacity to impose investment integration and sharing between compliance and innovation/sales units, and, with that, promote a much higher ROI (Return On Investment) and simultaneously increase business speed with compliance.
Advanced Analytics represents a high maturity level within organizations processes that will play a major role in business future decisions. According to McKinsey (2016), adoption of advanced analytics is a four-stage journey, including: 1 – Building insights; 2 – Capturing value; 3 – Achieving scale; 4 – Becoming an analytics-driven organization. Those four stages imply maturity evolution and systematic decision making based in analytics which imply decision makers and people with analytic skills as part of the organization transformation. As the analytics function enters in the core of organizations, the focus shifts from the models to adoption and execution, becoming critical enablers for decision making. Decisions automation and operations automation is the highway that organizations have available in order to definitely increase their competitiveness level.
The predictive analytics has its roots in the ability to predict the future and the main goal is to achieve the prescriptive analytics capability while walking the way of (business) optimization. This way, organizations can eventually predict their customer's needs, either for sales products and price optimization or to identify the best amount for credit loans and the monthly capacity to payments that prevent an eventual customer default and, in this case, impact negatively the bank provisions (NPL).
Currently, there are many technical based solutions to support analytics in all four types, including the predictive and prescriptive capacity in real time. Those are an important trend and key differentiator within organizations that can promote sales and implement a more sophisticated quoting system or online sales platform for e-commerce. This predictive capability allows a much higher acceptance rate in proposals (conversion to sales) and in profit because of price optimization and best product mix basket for each specific client (within context). Each lead is a unique and distinct sale opportunity that shouldn't be wasted.
Source: Computer World – https://www.computerworld.com.pt/2017/03/06/consegue-prever-o-futuro/