Infosistema commited to 'ecomobility'
January 15, 2019
JOYN Group's CO2 emissions will reduce 90% by the middle of 2019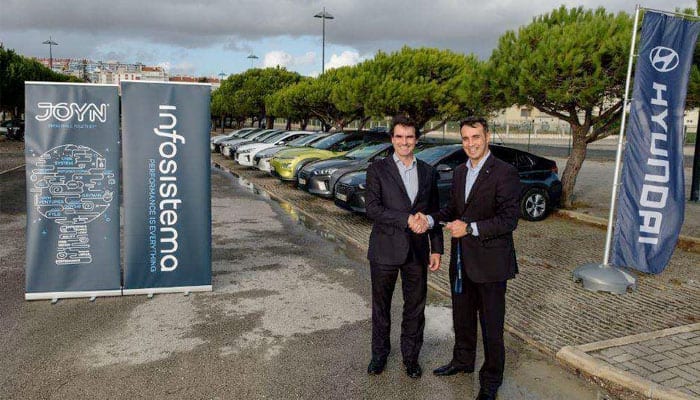 Infosistema has renewed its car fleet with the acquisition of ten Hyundai's Ioniq Electric, as part of a migration plan for eco-friendly vehicles (ecomobility).
The technological sophistication of the lithium-ion polymer batteries of the Ioniq range played an important part in the choice of this particular model.
The Joyn Group, of which Infosistema is part, "will reduce by 90% by the middle of 2019, about 90% of the CO2 emissions", explains Gonçalo Caeiro, Co-Founder and Chairman of Infosistema.