Article
OutSystems Entity Field Keys Linked to External Systems
December 2, 2021
– Data Migration Impact –
Think for example you have a Digital Onboarding Solution in OutSystems, and the need to have it integrated with an external system for a specific process like AML, KYC or just fraud prevention.
Should you share with the external system the OutSystems entity ID fields to reference your records, and are you aware how that will limit you in the future?
Database Entity Connections
In your usual application development in OutSystems you will create many entity relationships [1] of different types: One-to-one, One-to-many, Many-to-many. You can define PK – FK relations through Reference Attributes [2], by which OutSystems automatically creates database constraints as needed.
Since these relations between entities and fields are usually using the ID columns in OutSystems, and ID columns are auto number fields, when you are doing a data migration between OutSystems environments it is critical to maintain the relationships between the right records.
In an example with connected tables Customers and Orders: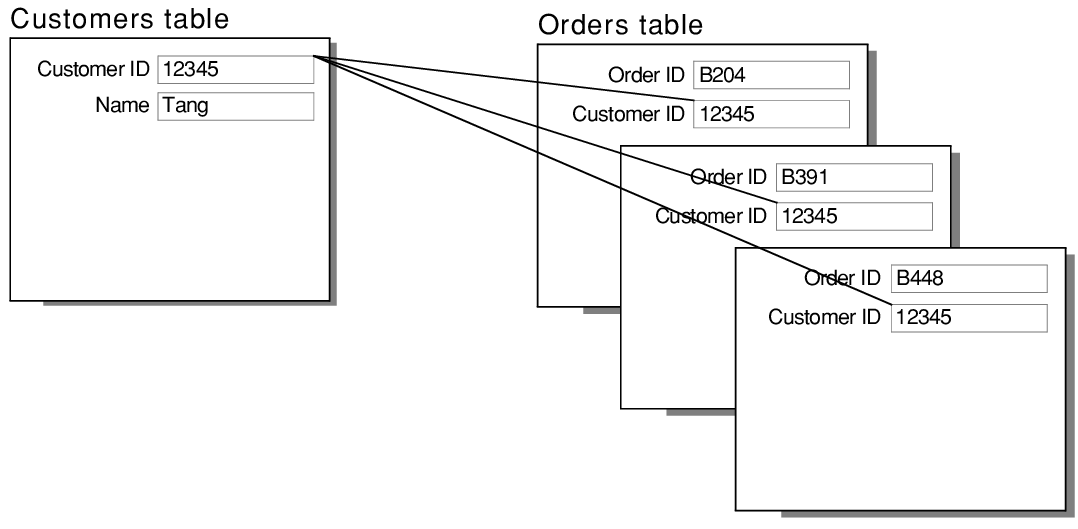 (2) https://success.outsystems.com/Documentation/11/Reference/OutSystems_Language/Data/Database_Reference/Database_Constraints
(3) https://fmhelp.filemaker.com/help/18/fmp/en/index.html#page/FMP_Help/one-to-many-relationships.html
(4) https://www.infosistema.com/data-migration-manager/
(5) https://www.infosistema.com/data-migration-manager/dmm-features/
(6) https://sites.google.com/infosistema.com/infosistemadmmusermanual/p%C3%A1gina-inicial/dmm-explained/requirements
(7) https://www.infosistema.com/data-migration-manager/use-cases/