Sandro Lopes – Summer Intern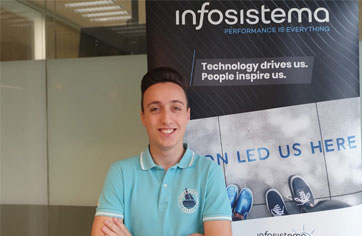 Sandro is one of our summer interns.
"My name is Sandro Lopes, I've graduated in Management at ISEG and I'm going to do the MSc in Accounting, Taxation and Corporate Finance at ISEG next year.
Why did I ended up in the Infosistema's summer program?
It all started when I saw the Infosistema internship opportunity in ISEG's Job Teaser. When I saw the opportunity, I decided to try and find out more about the company. The information I was able to collect was very positive. 
I want to have diverse management perspectives that will make me understand how the whole business structure works. So, although the internship isn't in my Master's degree area, I decided to try it. I believe that any manager must understand the various areas of a company. In addition, I am very curious about technology. All these factors together made me decide to apply for this opportunity, and here I am!"