Senior Business Partners – US, Europe, Singapore
We are looking for highly motivated and seasoned partners that want to create their own business.
Location: Multiple Countries
Type: Part Time to Full Time
Min. Experience: Executive
Infosistema is the consulting and engineering arm of Joyn Group. Joyn Group is now 300+ people strong and grew 4x in the last 4 years with projects in US, Europe and Asia.
To continue our expansion, we are building a successful local "franchise model".
We are looking for highly motivated and seasoned partners that want to create their own business. 
Critical success factors of a potential partner are:
Leadership

Sales and business driven

Deep experience in the Consulting and Software industries

Economically self-sustained
What we offer:
IT Group focused on Systems of Engagement (low code), SOA, ML / AI, IT Outsourcing and Staffing:

www.joyn-group.com

www.infosistema.com

www.growin.com

www.docdigitizer.com

www.fyld.pt

www.uniksystem.pt

www.greenlynx.es

Enterprise platform to start creating your own business and have deliver capability with a high price / quality ratio

Share in the results of the unit

Back-office, financial and HR
What we don't offer:
A base salary, retainer or any other fixed income.
We are looking for executives that want to move out from their current status quo for other reasons than an immediate salary or compensation. The potential partners must see this opportunity as a long-term project that can own and control.
Why such offer? 
We are finding more and more executives that are leaving their current professional status quo for a number of reasons:
there was a re-structure

they are tired of corporate politics

they want to control their own destiny from now on.
However, they may find a bootstrap barrier when they need to create the entire structure and reputation all over again. That takes a huge amount of time, energy and money. On the other hand, we are still a "local" shop and we want to expand globally.
Where are we focused? 
We only are targeting specific geographies: US, Europe and specific Asia (Singapore)
If this fits in your life project goals, reach us.
__________________
By submitting my application, I express my consent for the processing of my personal data, by Infosistema – Sistemas de Informação S.A. for the purpose of integration in recruitment processes; sharing information on ongoing recruitment processes; data sharing with Infosistema clients; sending opportunities communication and assessing professional interests. For more information access our Privacy Policy
Our Community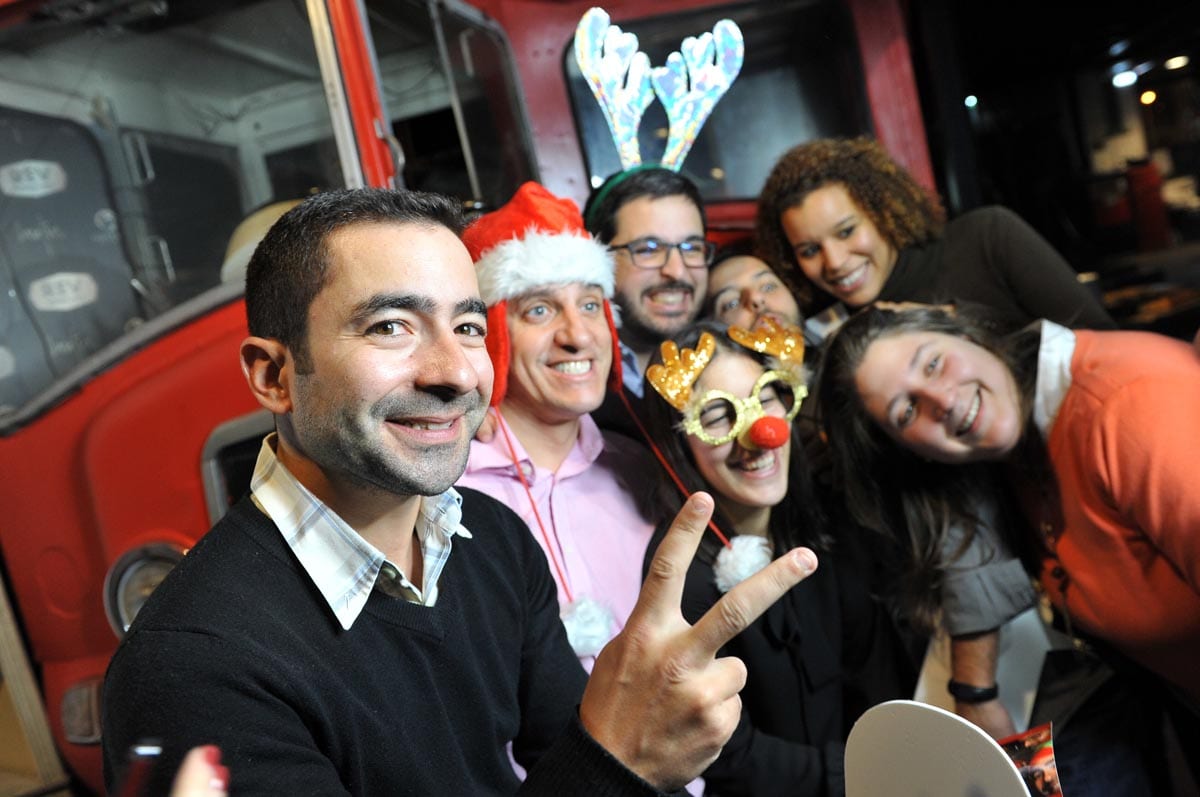 On Wednesday, December 13th, we had our Christmas Dinner 2017! It was the last event of the year, but the most magical and glamorous one.
---
Testimonials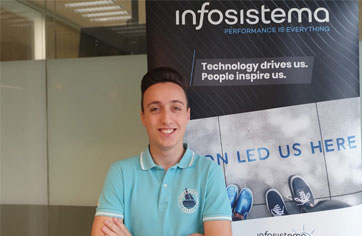 Sandro is one of our summer interns. "My name is Sandro Lopes, I've graduated in Management at ISEG and I'm…
---
Follow Us