Infosistema Academy 2.0
September 16, 2014
The second version of Infosistema Academy starts now!
An improved version, more agile and innovative, more like us at Infosistema!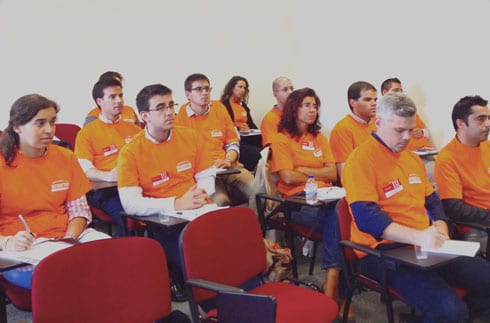 This week a new journey begins. We welcome new colleagues with different technological skills.
The new team members will receive training, among others, about the culture of Infosistema, our "modus operandi", projects and clients, before their integration in the project teams. With this program, we encourage specialization and cohesion among employees through the dissemination of our DNA.
The Academy Program is part of the University of Infosistema, a strategy for training employees and the attraction of professional talent. It reflects our investment in know-how and intends to create teams of excellence, not only customer oriented, but also focused on the continuous improvement of our services. This program is mainly targeted towards the constant education and growth of our employees.