Infosistema Academy, First Edition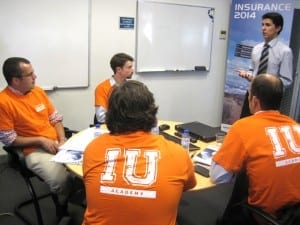 The first edition of Infosistema Academy has just started with the integration of four new employees. This program, just as Summer School, is part of Infosistema University and corresponds to our strategy for training workers and attract talented professionals. It reflects our investment in know-how and intends to create excellent teams, oriented to the continuous improvement of our services.
In this context, the new team members will receive training about Infosistema, by getting in touch with all on-going projects, before integrate one of our teams. We intend to foster the specialization and cohesion between our employees, by disseminating our DNA. We are sure that this will be the core of a better Infosistema.